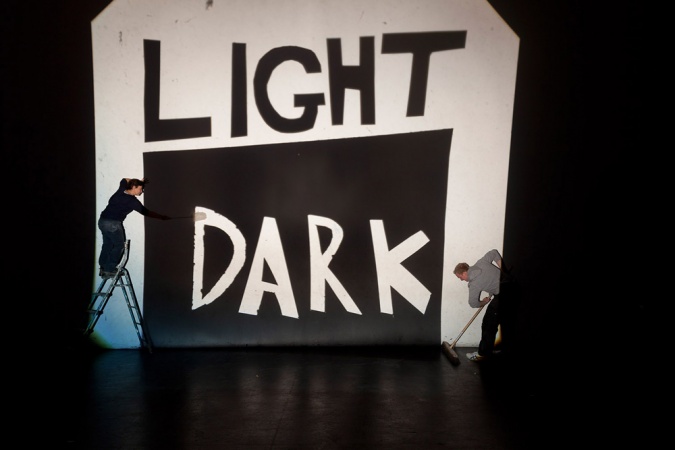 Still Life in the OHP by Rachel Ferriman, Christopher Knowlton, Cis O'Boyle (UK)
Paying homage to the OHP – it's scale and wonder. The interaction between people and light really illustrate the impact a single source of light can have. So much fun!
Equipment: White emulsion on wall, overhead projector, wooden stepladder, feather duster, broom, models x 2.