Exhibition
One Beam of Light Exhibition (London)
16 – 20 April 2013
Institute of Contemporary Arts (ICA)
The Mall, London SW1Y 5AH (Directions)
The ICA supports radical art and culture. Through a vibrant programme of exhibitions, films, events, talks and debates, the ICA challenges perceived notions and stimulates debate, experimentation, creativity and exchange with visitors. Founded in 1947 by an artists' collective including Herbert Read, Richard Hamilton, Eduardo Paolozzi, Roland Penrose and Peter Watson, the ICA champions and questions contemporary culture across a range of art forms.
The final 30 images were chosen by our expert panel last month and we are all looking forward to seeing the winning images in large scale. We hope you are looking forward to it too and can make time to come and visit the exhibition!
The exhibition will also feature a brand new installation from GNI that had been specially commissioned for the project.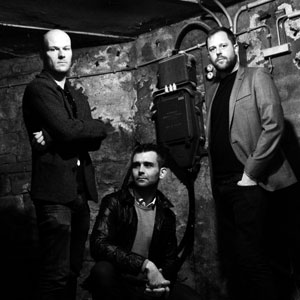 GNI Projects
GNI Projects is formed by a collective of three designers from different backgrounds and disciplines, whom share the same passion for design and desire to create new and intriguing multi-disciplinary objects, installations and imagery.
Graham Rollins and Kalecinski met each other in 2002, while working for previous lighting company following their separate design courses at university, and Nils Rigbers has been personal friends with Ingo since 1994, after attending the same High school in Blomberg, North West Germany. All three designers have now been friends and business partners since 2006, through their shared love of design, and ambition to pursue shared projects.
The GNI projects team have recently been featured as part of the Luminale Festival in Frankfurt for the second time, with their latest instalment of 'The Love Light Collection'; entitled 'Broken Heart'. The main GNI projects installation at this year's lighting festival comprised of 75no. red linear led pixels, each individually adjusted and mounted to 2.3m tall steel rods by hand to render a heart image from the correct distance and angle.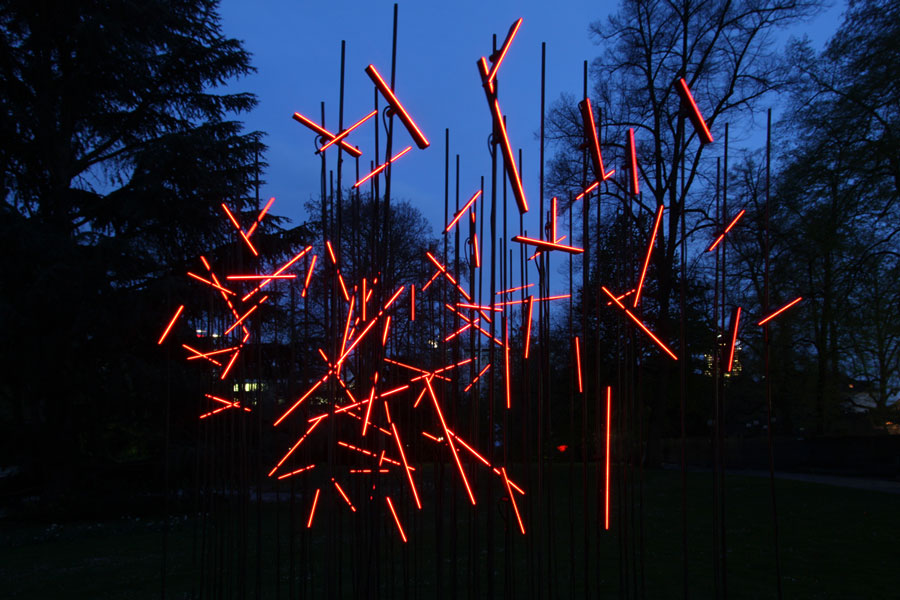 'The Light Loves Collection' had its inception at Light & Building 2010, with the first installation of 'Light Loves Frankfurt' where the now signature stylized heart was rendered by criss-crossing blood red laser beams, that intended to symbolise the passion, love and strong emotion that lighting can inspire.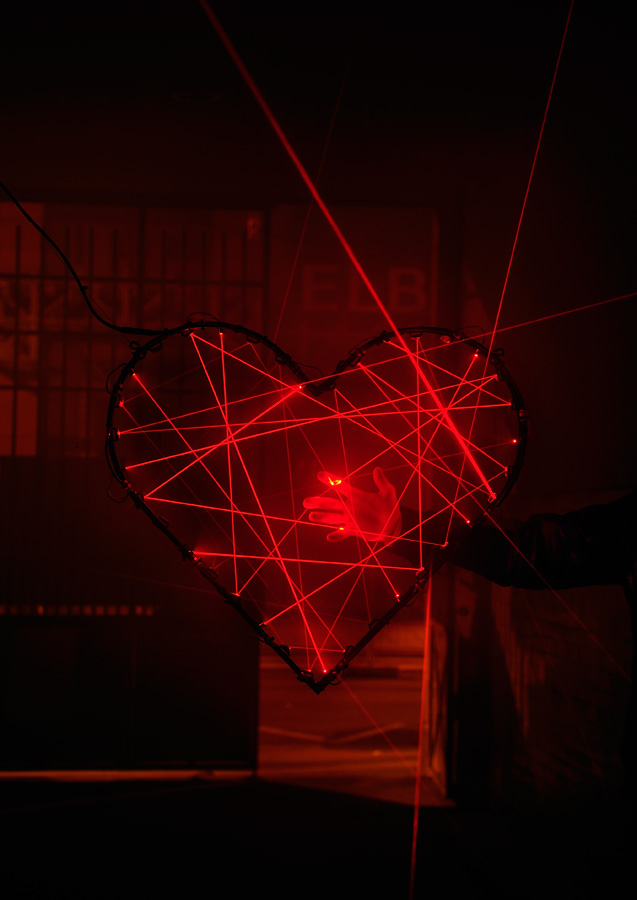 The London based team of Graham and Ingo conceived the one beam of light installation as a development and progression from their previous works, and as further exploration into light, viewer perspective and visitor interaction with the media. One Beam of light is a new expression of the GNI Projects passion for concept, exploration of lighting inspired emotions, and desire to mix media and push for interesting interactions between physical detailing and expressive lighting.